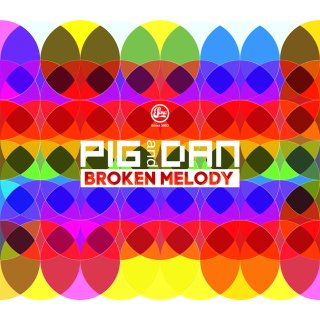 Pig & Dan have delivered another great EP to sit along side their already amazing catalogue of releases on Soma, always with a fresh and unique take on dance music.
Broken Melody is a perfect, rhythmic opener for this EP. Spliced up vocals pop through an almost tribal bass line while bright percussion melds this track together nicely. Pig & Dan are masters of the solid tech house track and this slickly produced track is a great example of these guys at work.
A more melodic approach is brought in on 'Something's Going Down'. Short, delayed synth stabs float delicately while a deep vocal cut drops over the intro as the track builds slowly as the synth become more ethereal, with an almost Detroit influence. This track definitely screams, hands in the air, as the percussion finally drops after building the tension through the melody.
Junglism rounds off the EP with its staccato rhythms and funked up drums definitely aimed directly at the dance floor. Pig & Dan once again show their mastery of production on this one as their skillful use of FX allows this track to flow perfectly. The track bounces well from growling dance floor stomper to almost trance-like euphoria with perfectly timed drops and even better use of programming.