In my opinion one of the biggest upcoming releases: Slam unleash their 2nd, pre album single in the form of some heavyweight versions of tracks taken from the stellar 'Reverse Proceed' dropping this October. Alongside the boys themselves, Slam have enlisted fellow Glaswegian producers Hans Bouffmyhre & Edit Select as well as Truncate to bring their own unique takes to 'Factory Music' and 'Cirklon Bells'.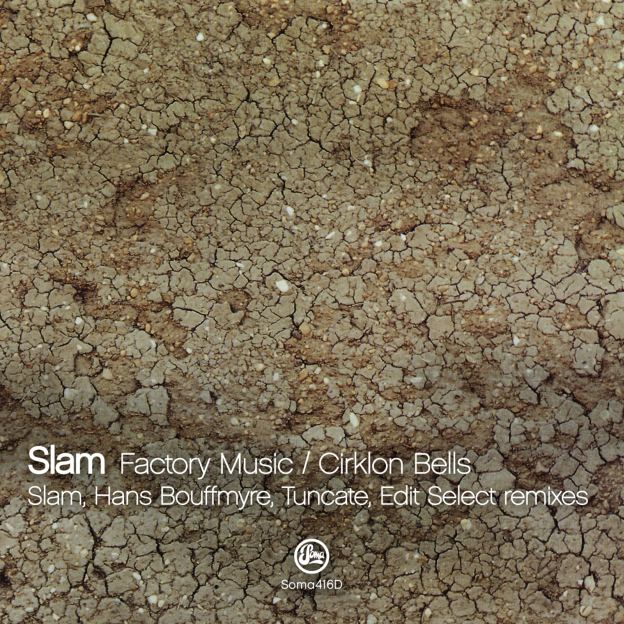 Slam step up first to provide a reinterpretation of Factory Music which sees them almost completely revamp the original. Leaning heavily on a soft synth version of the classic Roland SH101, Slam ramp up the tension in the track as driving percussion rides the tsunami provided by the 101.
More recently popping up on Soma under his Secluded guise, Hans Bouffmyhre follows up from Slam with an energetic remix of Factory music. His signature, sub heavy Techno comes out in full force as he perfectly loops out the original and balances a solid drum workout smoothly in a groove ridden, peak hour track.
The always on form Truncate brings his jacked up funk to Cirklon Bells, one of the more ambient pieces from Reverse Proceed. The mind melting synths are merged with Truncate's stuttered, distorted percussion giving this a real Chicago flavour.
Tony Scott aka Edit Select rounds off the package on a deeper tip. More subtle drums are used, giving this remix the typical hypnotic mood found throughout his music. The ethereal atmospheres are effectively used in the backbone of the track bringing the usual Edit Select profoundness to the remix